Who is Siddhartha Dhar? Why is He in the News?
Siddhartha Dhar is a British Hindu who converted to Islam and now goes by the name Abu Rumaysah is dubbed as the "New Jihadi John." In 2014, he skipped police bail in the United Kingdom to travel to Syria with his wife and young children going on to become a senior commander of the ISIS. The United States has now
The US today designated this Indian-origin ISIS militant alongwith another Belgian-Moroccan citizen Abdelatif Gaini as Specially Designated Global Terrorists under Section 1(b) of Executive Order which also imposes sanctions on foreign persons determined to have committed, or pose a significant risk of committing, acts of terrorism that threaten the security of US nationals or the national security, foreign policy, or economy of the US.
Why Did the Russian Assassin use a Nerve Agent to Kill Sergei Skripal, Daughter?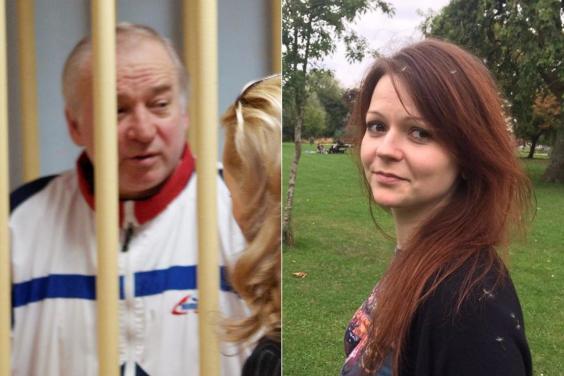 In this post, Barry Strauss asks, why the alleged Russian killers used nerve agent to kill former Russian spy Sergei Skripal and his daughter Yulia. Were they trying to pass on a message to the Western world or was it an move by Russia's Deep State to embarrass Putin.
The Russians thereby made it brutally clear that when it comes to payback, no one is safe, not even in the most law-abiding of western countries.
Strauss points out the the Salisbury located in rural southwest England, has long been famous for its medieval cathedral and its proximity to Stonehenge and even houses a rare copy of that precious document of western constitutional government, Magna Carta.
Read the full article in Hoover Institution
India Rules Out Military Intervention in Maldives as Political Crisis Deepens
India has reacted strongly to the deepening crisis in the Maldives, however, Indian officials have pointed out that sending Indian troops to the island nation is not an option. Instead, India has said that it is hoping to work together with a group of countries, including the US and Saudi Arabia, to bring pressure on the Yameen government through "sanctions" if needed, reports Indian Express.
"They want us to send warships and put boots on the ground, but we don't want to be drawn into sending the military to sort out a political mess there,"
Read the full update in Indian Express.
Deepening Political Crisis in Maldives: Former President Nasheed Exhorts India to Help
As political crisis deepens in the Maldives, former President Mohamed Nasheed has sought India's diplomatic and military intervention to resolve the ongoing issue. Former President Nasheed, is the  president of Maldivian Democratic Party (MDP), which functions from Colombo, A statement issued by the party in Colombo said:
"We would like the Indian government to send an envoy, backed by its military, to free the judges and the political detainees, including former President Maumoon Abdul Gayoom, from their detention and to bring them to their homes. We are asking for a physical presence."
Read the full update in Indian Express.